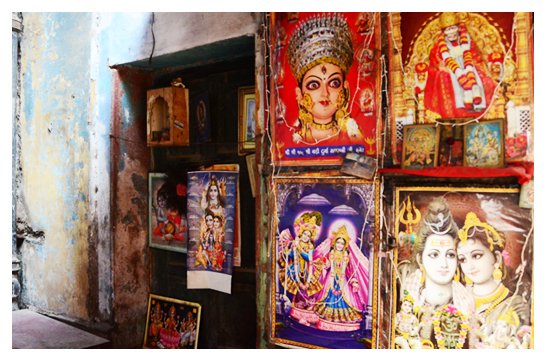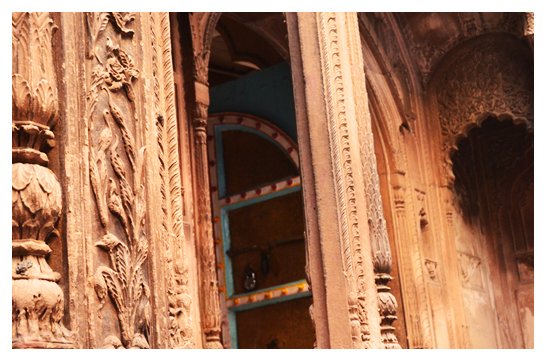 Monks and monkeys, gods and ghosts, spices and a sausage tree: we guarantee you some if not all of these…
The route starts at Jama Masjid, but soon dives into the narrow lanes that are the heart of the Old City.  A maze so narrow and dense that no smartphone App or printed map shows them (well, except one map hidden deep in a book).  Right in the centre of the city, the old courtyards and Hindu and Jain temples are havens of surprising peace.
After about an hour we stop for a chai break, before taking a rickshaw ride to the spice market.  The noise and bustle seems a world away from the earlier calm.  A rooftop view gives a sense of perspective.
Another shorter walk and an auto-rickshaw then take you to SBT's largest shelter home, where the Walk ends.
The Walk is of general tourist interest, but central to Street Connections' approach is not to forget the social aspects of the places we visit.  This includes not just the SBT shelter home where we end, but the lives of the workers – often migrant labourers – in Old Delhi's teeming markets and factories.