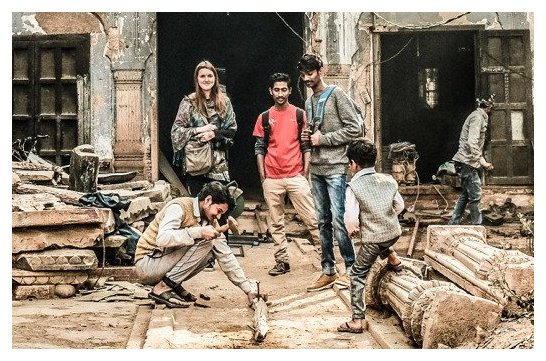 We believe that there are parallels between our guides and the old city.  Both are about stories of survival, sometimes against the odds.
We are building on the successful model of Salaam Baalak Trust's City Walk, The guides work part-time, leading walks in the mornings and continuing their education or training in the afternoons.
Sanju was born and grew up in Old Delhi, in the sprawling slum along the river.  He came to SBT when a demolition drive in 2004 forced tens of thousands of poor families into even worse conditions on the margins of the city.  Between leaving SBT and joining Street Connections, Sanju was part of another excellent local NGO, LP4Y. He is keen to give back to society through social work after completing his studies. He also conducts tours in French.
Khursheed has re-joined Street Connections after getting his Diploma in visual effects and working in providing video content to https://www.skillinabox.in. His main interest continues to be film-making and he has been working on documentary and other short films.  As an actor, he also went to Glasgow in 2014 and 2016.
Rohit joined as a guide in 2022, having earlier lived in SBT's shelter homes for 7 years. He says he was 'pretty good' at cricket and is still a keen player and fan. He is currently looking after his nephew's education in Delhi. He has also worked in hospitality and would like to start his own business in the future.
You can hear lots more about their lives if you join us on the walk…