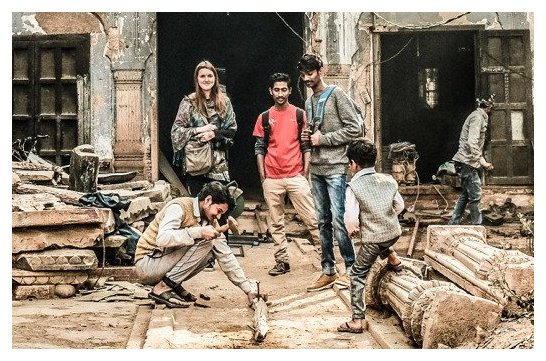 We believe that there are parallels between our guides and the old city.  Both are about stories of survival, sometimes against the odds.
We are building on the successful model of Salaam Baalak Trust's City Walk, which has so far seen 13 SBT beneficiaries and 5 current guides gain in confidence, English speaking and communication skills at the same time as getting their first step on the employment ladder.
The guides work part-time, leading walks in the mornings and continuing their education or training in the afternoons.
Prashant, having lived in SBT with his twin brother for [????] years, moved out of SBT in 2012.  He was a tour guide on the main City Walk for [????] and has been leading the Old Delhi walks since April 2014.  He is pursuing studies in tourism through Kuoni Academy.
For Lalit and Anurag, having recently turned 18, joining Street Connections as salaried trainee guides in October 2014 has enabled them to move out of SBT's shelter home and start an independent life.
Anurag ran away from his village when he was 9, and Lalit when he was [?7].  They have both lived in SBT until 2014.
Lalit's passion is theatre, and performing in a play gave him the opportunity to join 5 other SBT beneficiaries in Glasgow in the summer of 2014 to represent India in a youth theatre festival coinciding with the Commonwealth Games.   Anurag's interests lie more in sport, and like Prashant he is interested in tourism and guiding as a future career.
You can hear lots more about their lives if you join us on the walk…